A poem written by: Lee Sonogan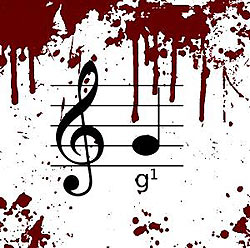 "Music gives a soul to the universe, wings to the mind, flight to the imagination and life to everything." – Plato
Music is energy,
Vibrations coming in and out of existence,
Humans and sound fuse with synergy,
It gets you hooked with no resistance.
Speaks in emotion,
It expresses a language that which cannot be said,
Powerful in a simple harmonic motion,
Detailed, and complex with every thread.
All playing are equal in quality,
Composition of lyrical melody grabbing your attention,
Spirit and rhythm in equality,
Each song is a new invention.
Instrumental over vocals,
Vocals add to the experience,
Soul and passion between the totals,
In the end, the time and effort in creation becomes glorious.
Always looking for new music,
Recommendations is a must,
It is healing and very therapeutic,
There is music out there that you can trust.
Music is the food for the soul,
The life force for many,
It may consume you whole,
You will become obsessed with its beauty.
Please watch my new short film below and tell me what you think?