A list created by: Lee Sonogan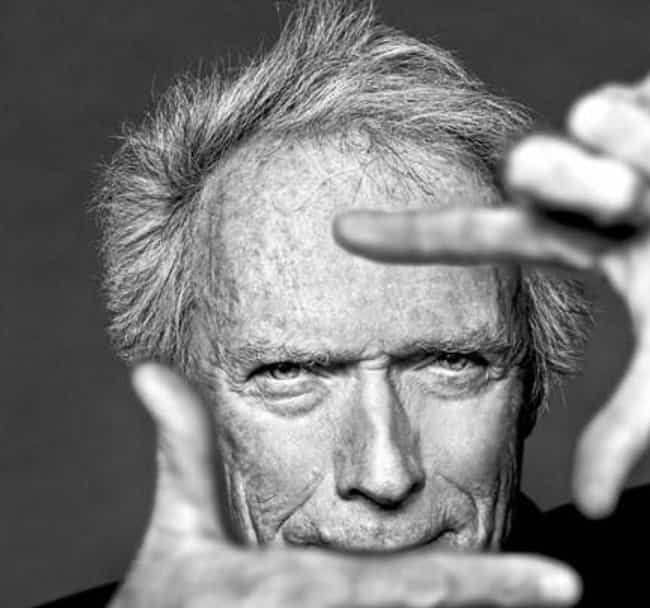 Directing 40 movies, he has also acted in 72 acting roles so far in his life. At the age of 88 he is still acting and directing his own movies. Rising to fame during the start of spaghetti westerns, later in his life he has made many great movies. Regarded as one of the best actors in the world, he is definitely a talented director and a cultural icon. His movies cross between drama and stories based on real life these days. As of 2015 his current network was US$375 million.
10. American Sniper
Based on the real life story of a Navy S.E.A.L sniper named Chris Kyle. The real Chris Kyle once said that if there was a filmmaker that would make a film about him, it would only be Clint Eastwood, and no one else.
9. Hearafter
A drama, fantasy genred movie. IMDB describes this movie as a drama centered on three people — a blue-collar American, a French journalist and a London school boy — who are touched by death in different ways.
8. A Perfect World
This is one movie directed by Clint Eastwood that I have not seen. But looking at the reviews and it's trailers I want to see it. Even with not seeing this movie I belive it deserves its place on this list because of the general audiences existing reactions.
7. Flags of our Fathers
There is a lot of war movies out there. Eastwood brings his original style to this movie. It shows challenging stories of six different characters based of the Battle of Iwo Jima, a turning point in World War 2.
6. Letters from Iwo Jina
This movie is based on the previous movie but based from the Japanese perspective. This one developed ideas from the first film that was an American perspective to something completely new. This may be my favourite Eastwood war epic movie that I have seen.
5. Changeling
One of the best acting roles I have seen Angelina Jolie play in. Exploring the dark side of 1920's Los Angeles, it is quite an experience. Many great performances in this one and I will be definitely giving this one a re-watch.
4. Mystic River
Clint Eastwood's powerful, award-laden adaptation of Dennis Lehane's best-selling novel. The film was shot in 39 days. The studio executives at Warner Brothers wanted Clint Eastwood to shoot the film in Toronto, Canada to save money. Eastwood refused and pushed to have the film completely shot in Boston where the film is set.
3. Gran Torino
The perfect old grumpy man movie. This movie is a pure drama movie and one of the best of its kind. The main character Walt Kowalski tries to reform his neighbourhood. And he does it with style and many interesting performances. This movie has all the elements needed for a pure drama.
2. Million Dollar Baby
One of the best sports drama movies I have ever seen. Starring Hilary Swank, Clint Eastwood and Morgan Freeman many regard this movie as Clint Eastwood's greatest master piece.
1. Unforgiven
Possibly the best western movie I have seen. A movie that honored westerns and was a deeply melancholy and complex farewell to the movie genre. This movie has it all. It had the cast, it had style, strong story telling, an amazing soundtrack, character development, and maybe most important was the acting and the performances of all the scenes.
His new movie called The Mule, he is staring and Directing once again and it looks interesting. I will end this list with Clint Eastwood facts. Was a swimming instructor in the U.S. Army. Survived an emergency plane water landing. Was fired as a contract player at Universal Pictures because of his looks. The name of his production company comes from his agent's bad advice. He has practiced tanscendental meditation for more than 40 years. As a director, he only likes to shoot one take. Also he turned don playing James Bond, Supeman and John McClane. There is many more facts about Clint Eastwood out there.
Please watch my new short film below and tell me what you think?